Michigan Cabins

Find rental cabins in Michigan
Michigan cabins are as unique as the pioneers who built them. When I take my children to visit one, it feels like  American history is alive right in front of our eyes!

We talk and try to guess what kind of person built each structure based on the clues we see.  Sometimes its almost like fingerprints have been left for us, showing whether the family was artistic or business minded, whether they were rich or poor, whether they were lazy or industrious. We're sure not talking about any cookie cutter suburb houses here. 
Be sure to check out the Log Cabin Society of Michigan, which hosts Log Cabin Day on the last Sunday of every June.

One of Lansing's Oldest Buildings
Moon Log Cabin - Even large cabins can be moved successfully as this 2 story cabin with attic proves. You can visit it at the Woldumar Nature Center in the capital city.
Sleeping Bear Dunes Historic Michigan Cabins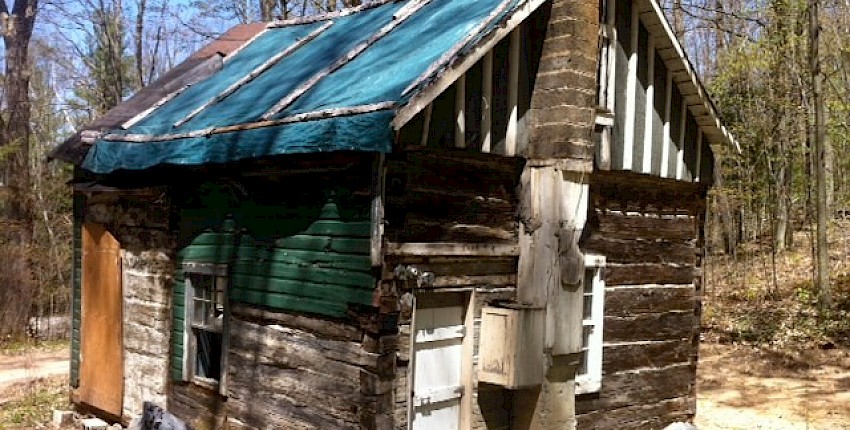 Kraitz Cabin, near Empire, MI
The Kraitz cabin is the oldest building in the mainland part of Sleeping Bear Dunes National Park. (Check out another view here.) Built in approximately 1860, it is now being restored by a group of enthusiasts. You can follow their progress on the Preserve Historic Sleeping Bear facebook page.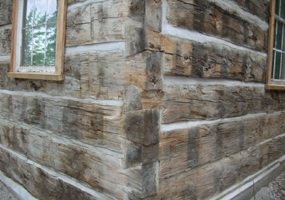 North Unity Schoolhouse
North Unity School - The adventures of the European settlers who built this schoolhouse could be a movie! Either way, their construction techniques have certainly stood the test of time. Check out their tight corners.
Shalda Cabin - Another beauty from these Black Forest builders. I am wondering when the tin roof was put on this cabin and what the original roof was made from.
Old Victoria Mining Cabins, Rockland MI - These cabins are part of the Keweenaw National Historic Park Heritage Sites and are set up to show what miners lived like in the early 1900s. The museum's facebook page has tons of photos of the four cabins, plus many fun events being held.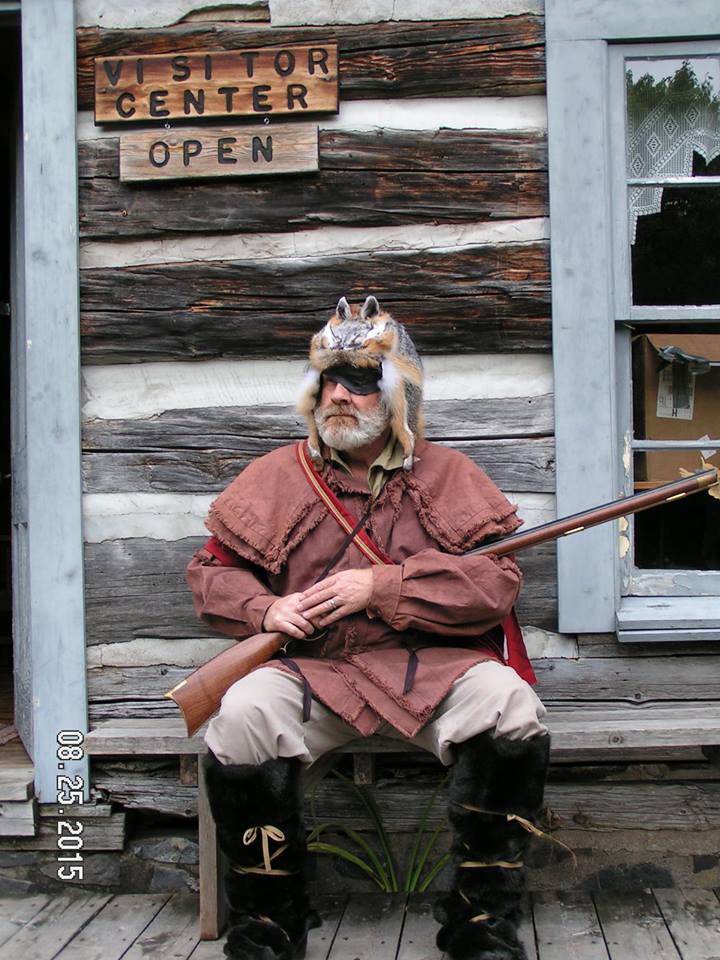 Reenactor at Old Victoria Cabins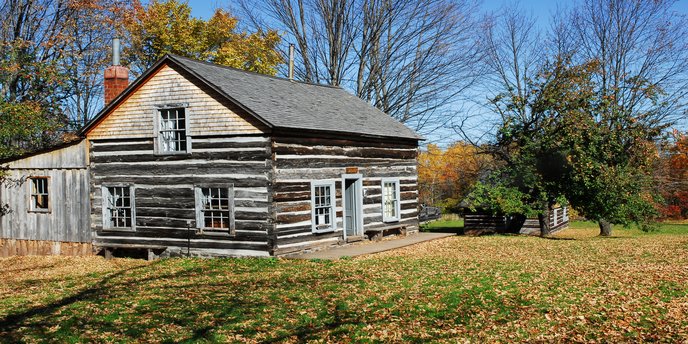 Old Victoria Cabin
---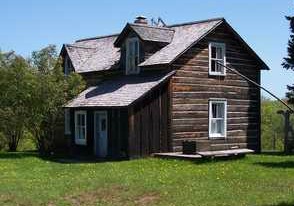 Hanka Cabin, Keweenaw Peninsula
Hanka Homestead Finnish Museum - This is another of the Keweenaw Heritage sites built by an injured Finnish miner in 1896. The farm shows typical Scandinavian attention to form and beauty. For those working on restoration projects, there are numerous photos of the farm being restored by a large group of volunteers.

Do you know of any special Michigan cabins?
Share your Michigan log cabin adventures or invite people to see your historic site!
More Log Cabin Adventures
Click below to see contributions from other visitors to this page...

Banner Cabin in Sanilac Michigan
If you wonder if your cabin is worth saving, take a look at what was done with the Banner Cabin in Sanilac Michigan. This cabin was quickly built as a …
Cheboygan Michigan Cabin
This log cabin in Cheboygan Michigan was built in the mid 1800?s and is one of three remaining cabins left when the Cheboygan County Sheriff sent deputies …
Barry County Trappers Cabin
Barry County Michigan Cabin - You should see the Historic Bowens Mills near Gun Lake and the Yankee Springs State Park! The Fork River Free Trappers, a …