Barothy Lodge - Cabin Rental Michigan River
by Banjoe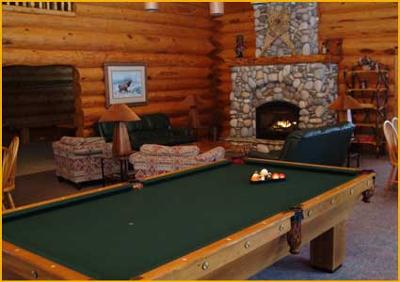 Scandinavian Log Cabin, Northern Michigan
These cabin rentals on the Michigan river, Pere Marquette, are right in the middle of the Manistee National Forest. The Barothy Lodge was originally a healing resort built by a Hungarian doctor around the turn of the century. It has grown until today it includes numerous cabins and a conference center along the snaking Pere Marquette river.

There are several Scandinavian style cabins, large and small, but I also noticed their smallest cabin is a little stockade style cabin! I have been interested in this style for some time and have been considering building a stockade style log outbuilding just to see how it goes.

From the Barothy Lodge website:

"From its original rustic beginnings many years ago, it has become an all-encompassing outdoor recreation and family vacation facility. People from all walks of life visit the historic resort and many return yearly, becoming more like family than visitors."
Join in and write your own page! It's easy to do. How? Simply click here to return to Michigan Cabin Rentals.